Welcome to The Tam
You're part of the Tamily now. Slowly scroll down in the site. Don't go too fast, please.
222 Tremont St, Boston, MA 02116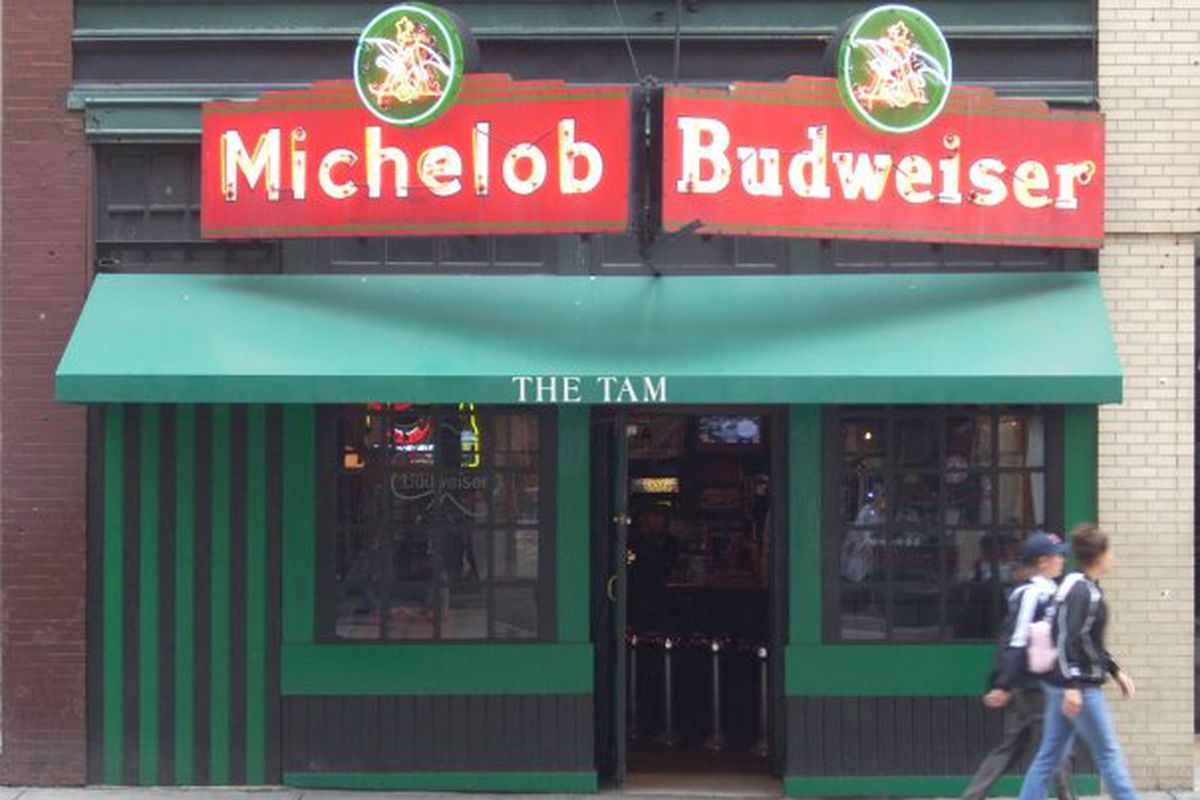 Hours
10am-2am 7 days a week. 21+.
Bring ID. Tip well.
Tuesday night trivia!
8pm-10pm. Cash prizes (off your tab!)
Do you take cards?

We take credit cards now. Cash is still king. We have an ATM, it is likely broken. There is one at 7-Eleven and it probably works.
$3 PBR cans. Other drinks also available. Whiskey and stuff. Pretty sure there's no milk. (Confirmed October 2019)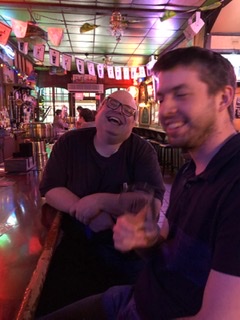 Couple regulars having a jar. Tiocfaidh ar la!
Food?
Bring food from Maria's Taqueria or New York Pizza or I don't know, Subway (closed) or something. Panera Bread is a place that exists.
We don't have a vending machine anymore. 7-Eleven has all the snacks.
Or a jukebox (thankfully!). No more nudey-touch game though.
Wifi
No. Maybe.
Ask.
Talk to people. Or don't.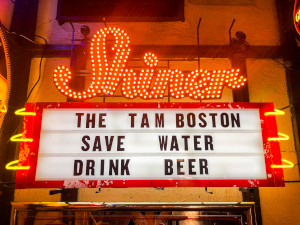 FAQ
Did anyone ever die at The Tam?

Not since St. Patrick's Day 1969 (thanks Sam!) Come have a drink?

Most famous guest?

Bieber or if you're over 40, George Wendt (Norm). Met a background actor from Chicago Fire (the TV show) or Max Grinnell talking about the great fire of Chicago and his Chicago Fire fanfiction.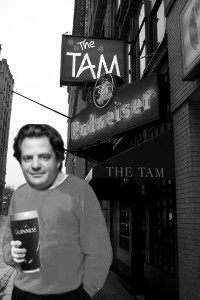 Don't bring drinks outside, this is just a montage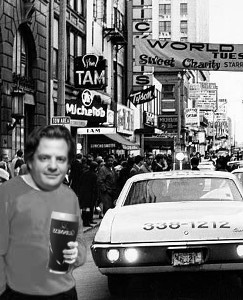 ---
Follow me on Twitter to send me updates, suggestions, etc
If it wasn't obvious, this is not an official website. This is.